Strap in Sony gaming fans—WSJ tech reporter Takashi Mochizuki tweeted a side-by-side video of loading times comparing the PS4 Pro to their Next Gen console, and the results are phenomenal. A city scene rendering took the PS4 Pro 8.10 seconds to load. the Next gen console under development loaded the same scene in 0.83 seconds.
The tweet thread continues:
"Sony CEO: To ensure PlayStation will remain as the best place to play, SIE to work on keeping & improving relationships with outside game developers.
In explaining PlayStation's seamless feature, the company used the phrase 'anytime, anywhere, without disconnections.'"
Below is an official breakdown from Sony of what has and hasn't been confirmed about the Next Gen console: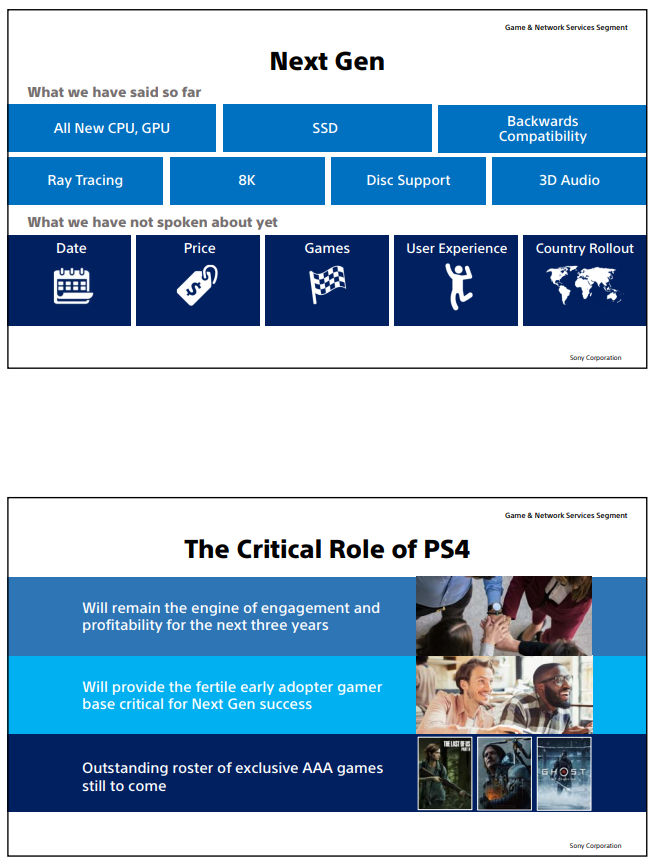 ---
Follow us at facebook.com/popculturebento, twitter.com/popculturebento, and instagram.com/popculturebento to stay plugged into our coverage.